Any performance that good deserves an encore, so of course he brought me back for more.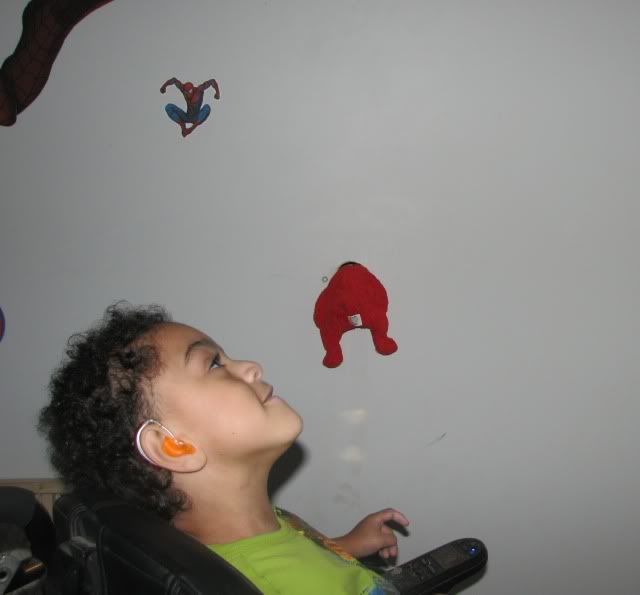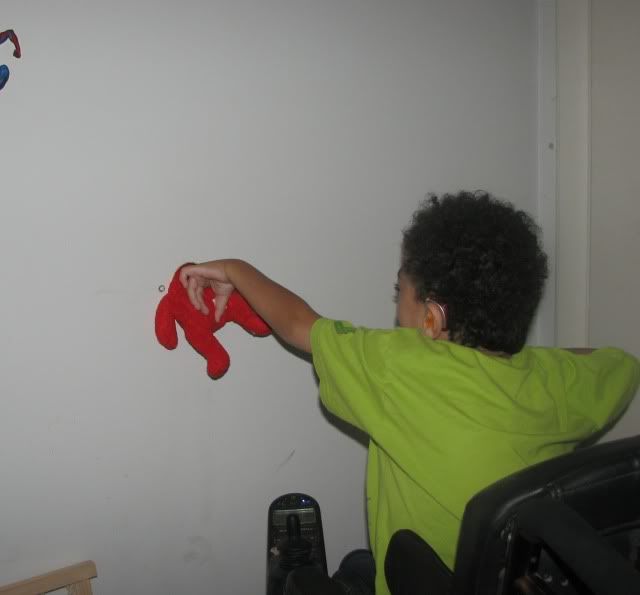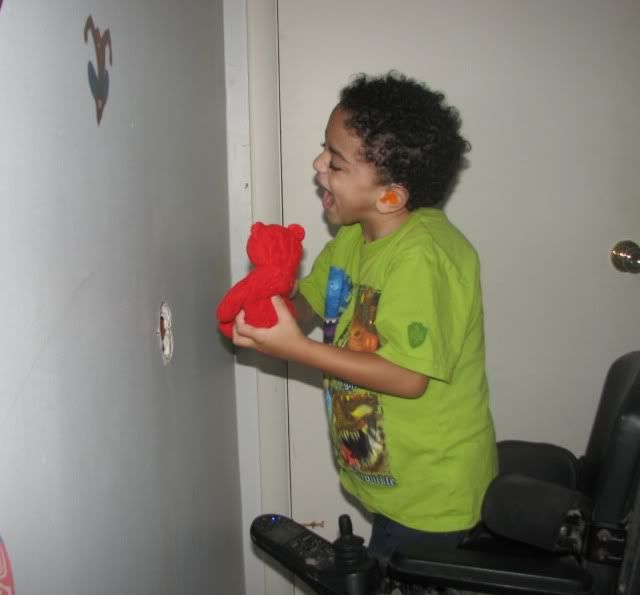 He pulled the bear back out, both to show it inside the hole that it was going and to make sure that Mark and I saw the whole act.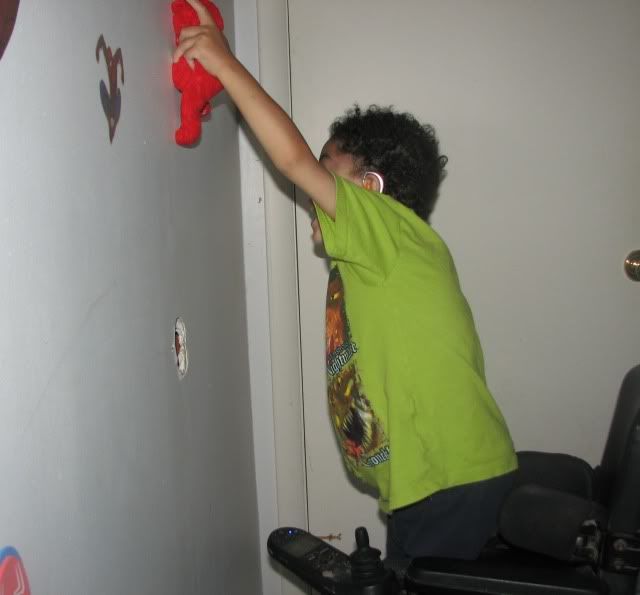 At this point Mellon went on the other side of the room and laid on the floor with a different stuffed animal, she kept watching what was going on and I'm not sure if she was protecting that stuffed animal or consoling it on it's future.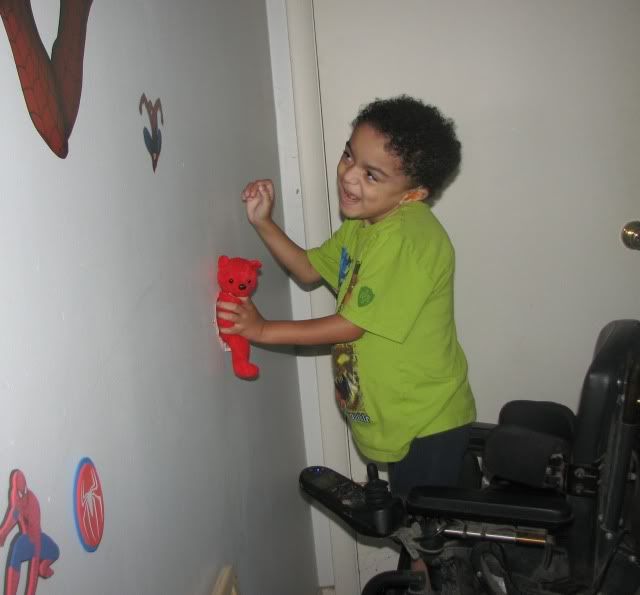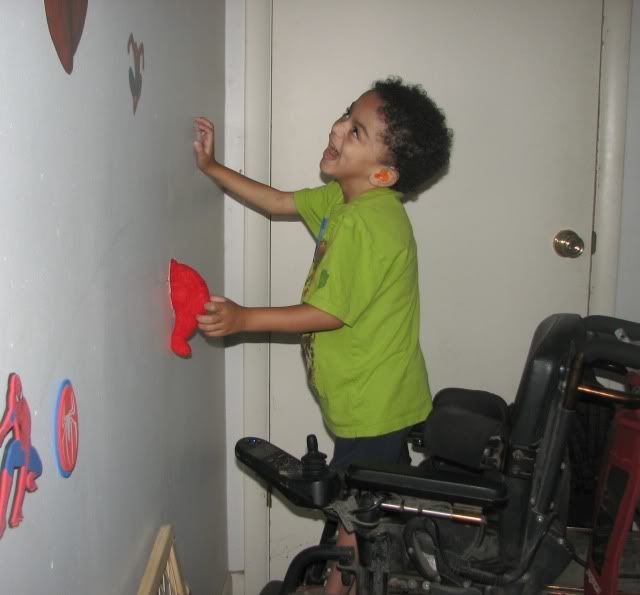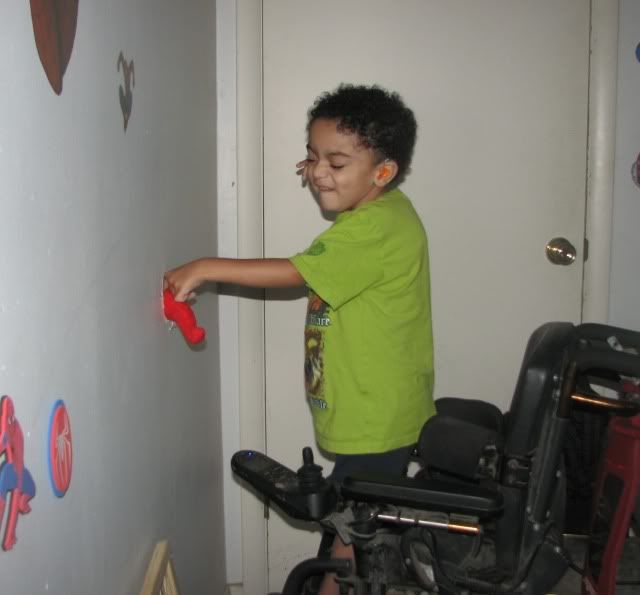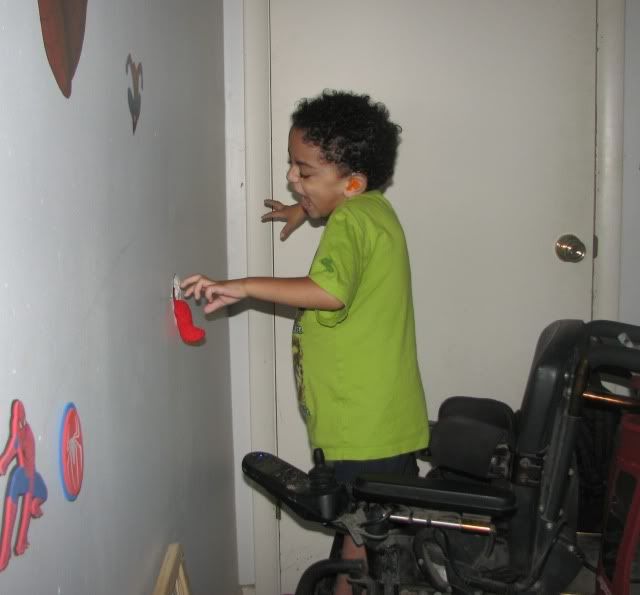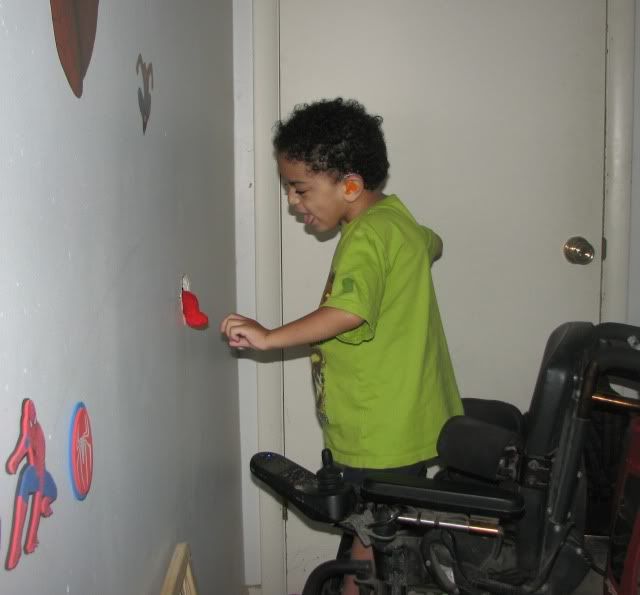 At this point we explained to him that while this was all good and funny, it really is, that he was not to put underwear, clothing of any kind, books, school supplies or any of mom or dad's stuff in this hole. He was good with that. Then we told him that he also was not to attempt to put the dog in this hole and of course...
... realized that the hole wasn't big enough for the dog so showed us that he could pick at it and make it bigger. One wicked little grin at the dog and she vacated the room. I've checked, he's seemingly lost interest in the hole for the moment, but who knows when it shall come back and thankfully the dog is getting bigger by the day!