This is not exactly a parent approved way to get books from the top shelf, but well when the parents run for the camera first and say 'no' second the lesson doesn't really sink in. Oh well, Mark is really good at constructing stuff to do way more than it is designed to do, so if John ever does get his full weight on here, I'm guessing we'll get a picture of that too :)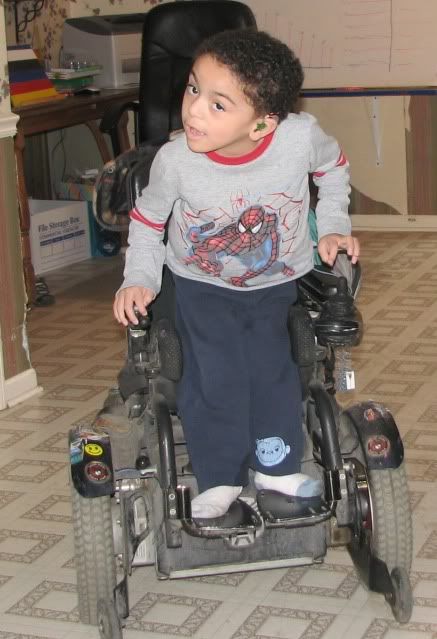 I had to cut John's hair this morning. The second haircut since January! He asked if I was going to take a picture of it with my phone, I told him no I needed to go get the camera, so he decided that if I was going to get out the real camera he should pose for a couple real photos.
Ever my silly boy! I tell him each and every day that I love being his mommy, and lately I make sure to tell him that no matter what else happens in my day he always makes it better.