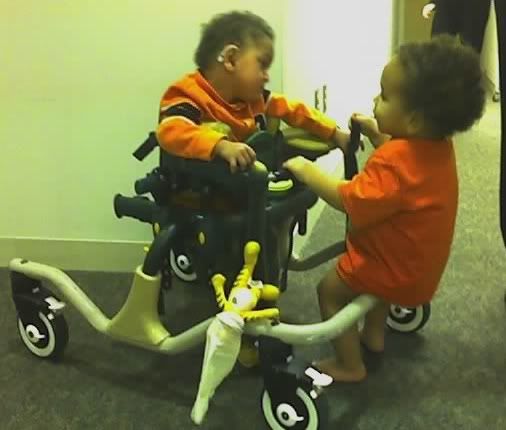 This is Quintin, John is giving him a ride on his gait trainer, just a few seconds before Quintin was pulling John down the hall. They are so cute together and as glad as we are to go home I think John is going to miss Quintin.
There have been so many blessings brought about here. First and foremost is John's health. We are thankful to God that He has given such amazing talent to these people and that they are so close to our home. Then, well then there are the new friends, they have kept me sane and I'm so thankful for them, but at the moment I have got to PACK while the piglet is sleeping.
Thank you so much for everyone's prayers and I'll update again when we get HOME!