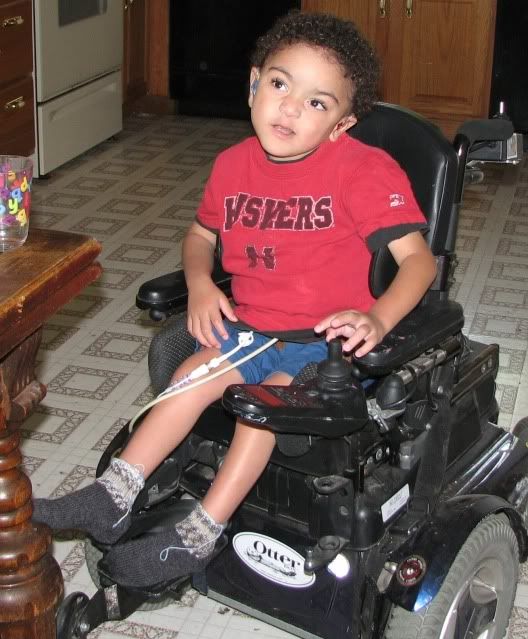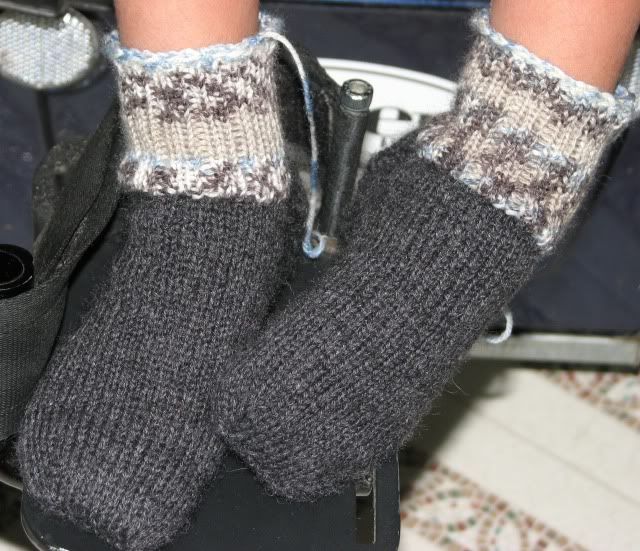 My first pair of socks from the leftover yarn from Mark's pair which still isn't done but hopefully will be soon. There are a few holes, some funkness with the heel that I've not solved yet, but hey they're done, or will be when I weave in the ends. John wore them all day and just loved them, tonight when I took them off he had nice toasty little feet :)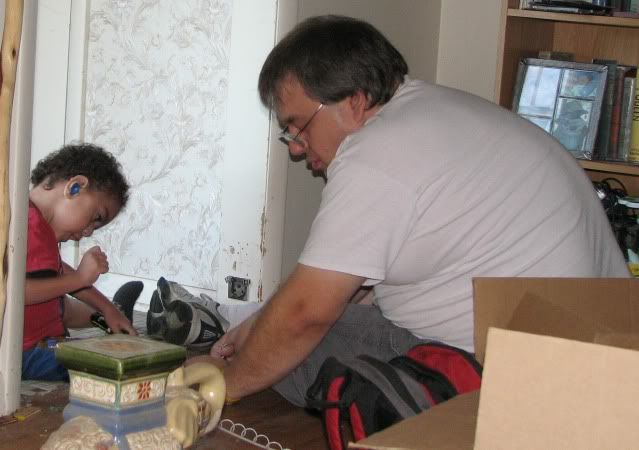 Another day of Kindergarten, another day of what shop class, home ec, I'm not sure but it was fun and the living room carpet is at the curb waiting for the trash guys to take it to a new home - the dump! We did get books read, some handwriting practice and math skills done and all in all had a really nice day.
John has recovered well from the allergy incident and his feeds are back up to 50ml/hr which is where they were before all this happened last weekend. Hopefully they will be able to climb steady from here and we will get rid of that darn central line before he gets another infection, we finished the last dose of cipro from the last infection last night and don't want to have to do more big honking antibiotics if we don't have to.