Two weeks before vacation and there are a million things that need to be done a couple thousand that HAVE to be done and the clock is racing faster than we are. John has now made 48 hours without puking! He's still going for tests on Tuesday and we still don't know quite what's going on the kid is having gas pains galore and hopefully they can solve this as little boys shouldn't hold their tummies and cry several times a day.
Tina, my sister, called last night or rather very early this morning to let us know that Wyatt's picture is up on the MCRD website. He is the second from the left on the top row. He's down to 210 pounds and that sure seems thin on a 6'6" frame, we are so very proud of him and continue to pray that his leg will hold up to get him through the crucible that is coming up this week. He has gas chamber this week too and told me that of course every pukes and blows snot it's a gas chamber what did they expect. He's one amazing kid. We fly out on the 30th to see him graduate and I must admit that with all that's been going on here getting excited is coming in fits and spurts but we're so thrilled to be able to go see him despite anything going on here exciting times are coming!
Here's that picture, movie actually.
http://www.devildogs.info/Echo%20Company.htm
He is Echo Company Platoon 2114.
On a totally different note if Mark and I had a dream BBQ this would be it!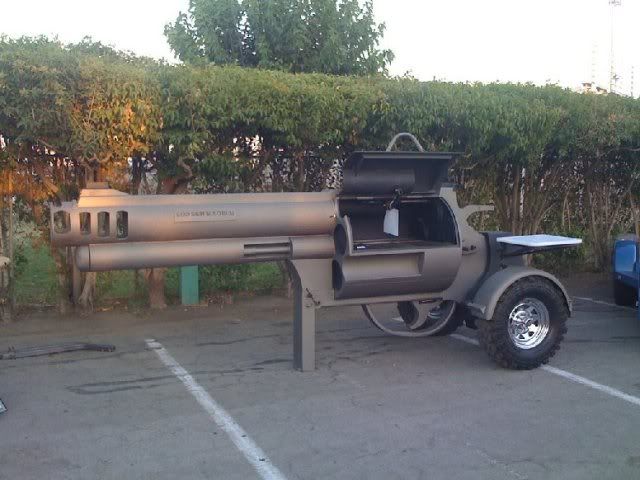 Now wouldn't that look awesome sitting in our yard!