When I came home from running errands all day John was so thrilled to see me, after hugs and hello's and checking out the bags he disappeared for a bit and came back to show me...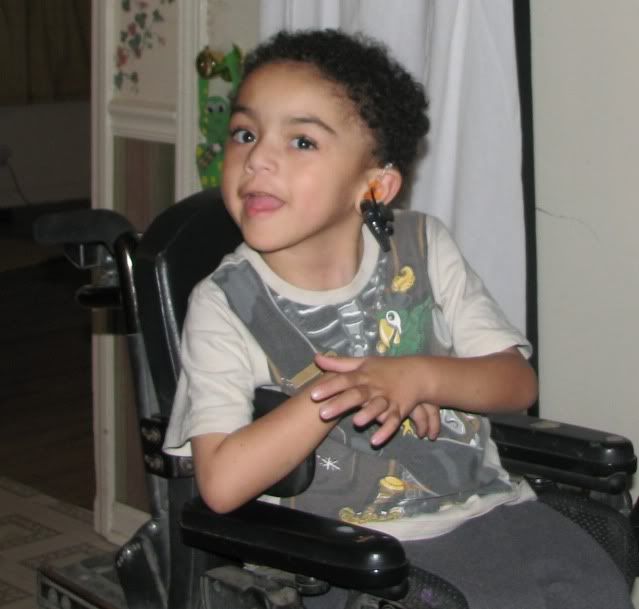 ...the sign he is making is 'on'.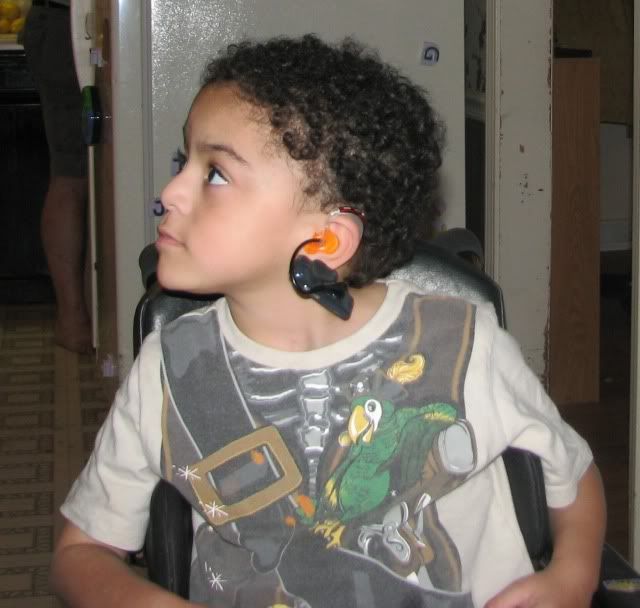 Have you guessed what he's got dangling from his ear yet?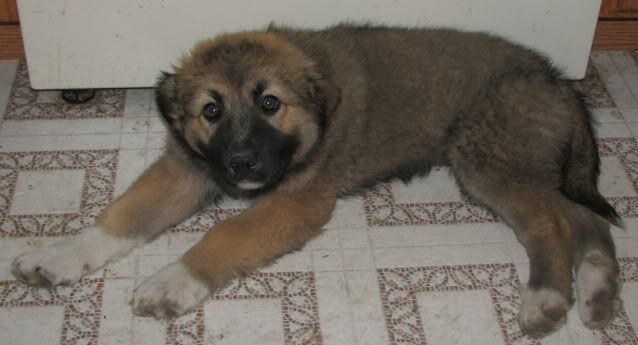 Since I took his picture he needed me to take a picture of the dog too!