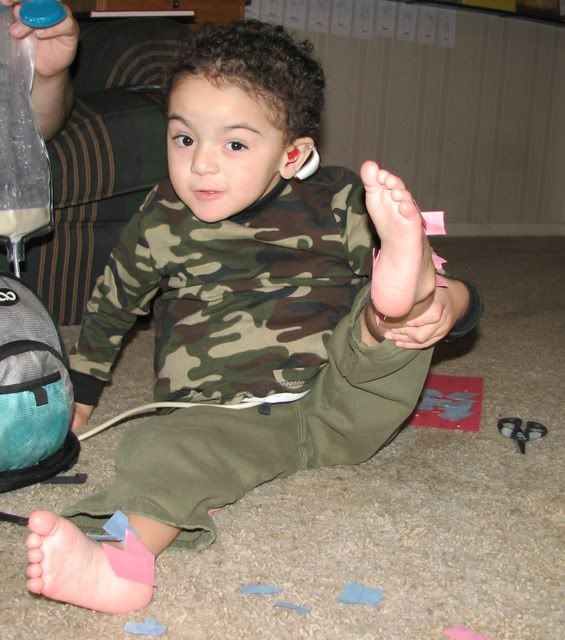 There is little that we do around here that could be called 'school' of any form, shape or size, we do however have lots of play time. Left to his own for a while to enjoy one of his favorite activities, 'cut, cut, cut' and 'glue, glue, glue' John decided to become living art for us. He was so proud of his accomplishment that he held his leg up like this until I went to get the camera because he had to have his picture taken.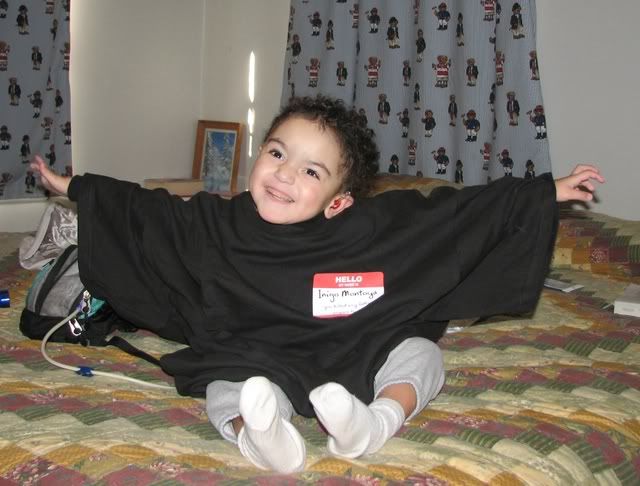 This week we celebrate Mark's birthday and so today his present arrived and John got to show it to him and sign 'happy birthday' to him too! Mark's birthday isn't until Friday, but he has some hi falouting church meeting thing-a-ma-bob to go to tomorrow and NEEDED this shirt for the meeting, if you can't make out what it says let me quote it for you, "Hello My Name is Inigo Montoya, you killed my father, prepare to die." That's got to be the perfect shirt to wear to some district churchy thing for a pastor who has absolutely no desire whatsoever to move up in the ranks of the churchocracy.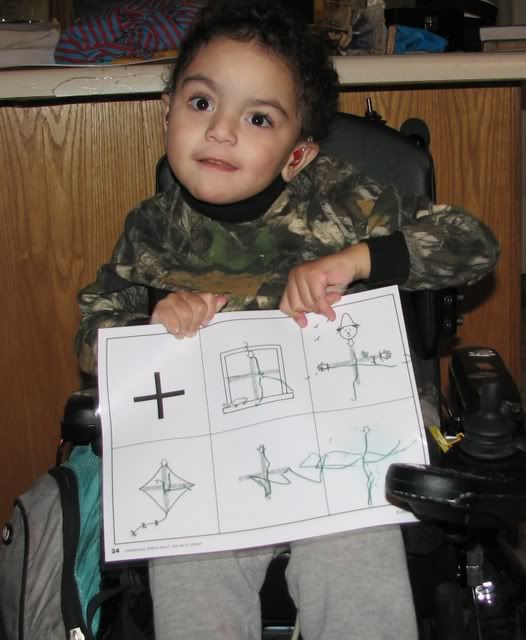 When we actually do something around here that might possibly kinda maybe look like school it's working on writing. I laminated the pages from the first book of Handwriting Without Tears and grandma sent John a nice big collection of dry erase markers for Christmas. I believe what we are doing is actually building muscle memory, as you can see on the scarecrow square, some memory is getting there.