These are not in chronological order of the evening, but you have to see this...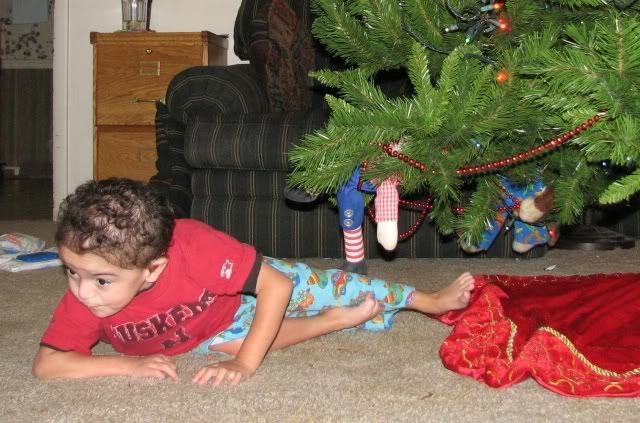 ...this is John sitting up by himself! We cheered, we hollered, and his monkey and doll danced. This is the first time in his whole life that John has sat up from laying down all by himself. What a gift!!!!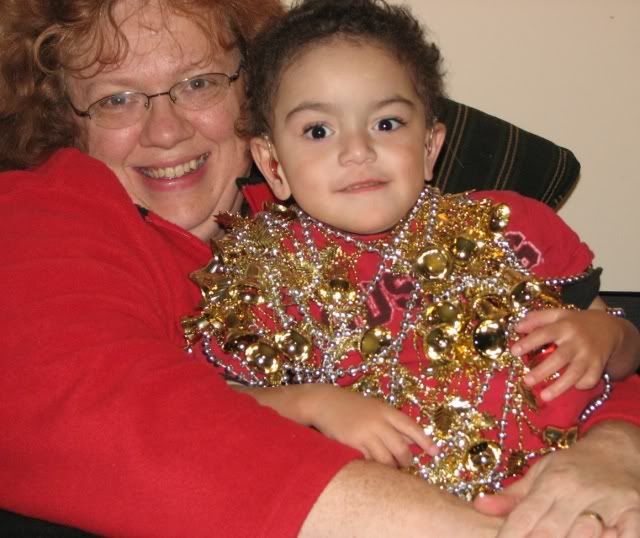 Okay, to start at the beginning, John decided that tonight we needed to do garland. First of course he had to do his Mr. T goes Christmas Bling imitation and put the garland on himself and then after we got them all untangled we could put them onto the tree.
Of course after the garland went on the tree then it was the monkey's turn. We have a rotating Christmas tree stand, the smartest after Christmas buy we've ever made, and so John is fascinated with the tree even more so because it moves.
Just a bit after he finished sticking his doll in the tree he started trying to climb in there himself. He was a little disappointed that he was too heavy to ride in the tree, but had a great time giving monkey and doll rides.