Can you hear the excitement?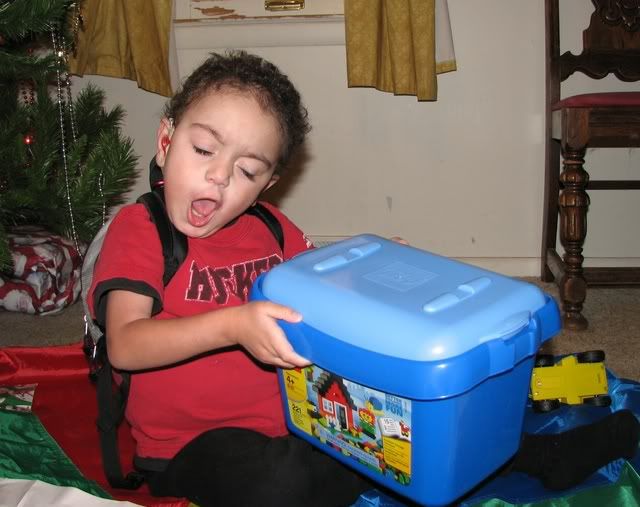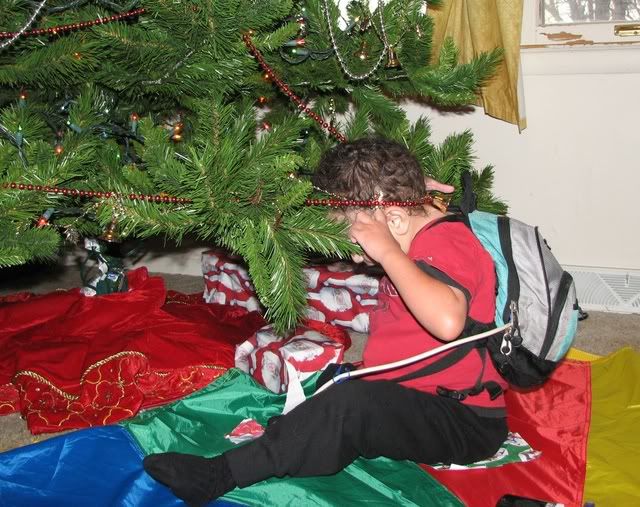 Learning to sit up by himself came just in time for Christmas, as the Christmas tree threw him on the floor a couple times as he headed in for more presents.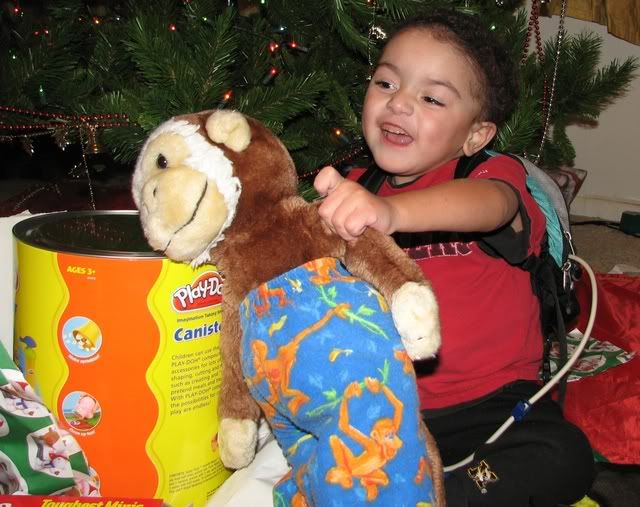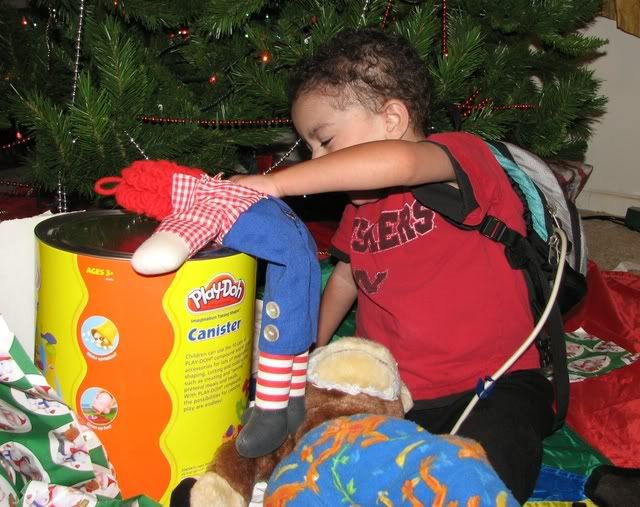 Playdoh! All presents were loved and squealed over, but the Playdoh had to be shown to the monkey and the doll, and they were excited too!